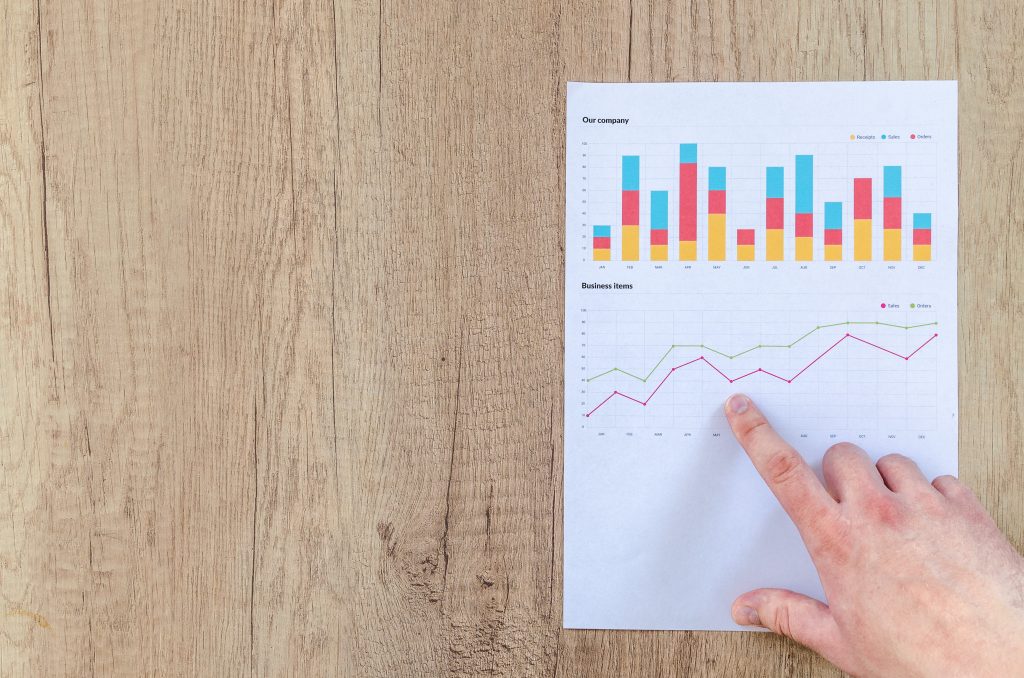 At the end of August 2023 I asked people on our mailing list 'How's Business'.  These are a selection of answers I got:
We are not experiencing a downturn, actually, we are looking at expanding our production capacity this year. Our company increases its revenue and profit each year.
Of course, we saw some decline due to the cost of living crisis, energy prices and general war issues in Ukraine. But nothing stopped us producing and shipping the products to our customers.
– Multinational Electronics Manufacturer
And
We are currently busy here at present, we are just re-starting after our 2-week shut down.
Our labels are mostly used on out of spec products and broken-down machinery which is something we do not really want a lot of, therefore that is why we don't use that many labels, we like to keep these figures down.
– Multinational Metals company
And
Our volumes have actually been pretty stable this year against last year, but definitely down from where we were a couple of years ago. One thing we're trying to put in place that is definitely having a knock on affect onto our suppliers is reducing inventory, where over the pandemic and Brexit we held a lot of strategic stock to mitigate risks, we are now trying to wind that down to a more responsible level, which obviously means to suppliers it does look like our consumption is down in certain areas!
– Multinational Electronics Manufacturer
And
We are experiencing a full capacity plus in our workload, which is hard work, but very welcome.
– Electrical engineering
And
As of yet we haven't seen a decline in business, but I suppose we aren't the best to gauge the industry off as we are a fairly new business who are still contacting and sampling new customers all the, like I said our business is going from strength to strength at the moment.
We have heard though that the construction industry as slowed down a little over the last few months, but only this week after speaking to some of our customers they are optimistic about the coming months as they have a lot more work booked in their diaries.
– Building Materials Manufacturer
And
Business is OK, but the poor summer weather hasn't been good for sales of outdoor products.
– Bathrooms and furniture retailer
And
We are working at 100% plus at present. We have been busy now for a number of months. I know the CBI surveys say orders are still rather low, but things have improved over the last 12 months.
– Electrical engineering
And
I would say we are the reverse, probably around 30% up on last year and therefore so are our customers.
It took off at the beginning of the year and has kept at a pretty steady raised level so far.
We don't do much in the FMCG area which may be the reason.
– Packaging Company
And
Our shipments are down, partly because we've lost a major customer due the Russian invasion of Ukraine.
I'm also told we've "shot ourselves in the foot" with voting to leave the European Union, (although I voted remain, so my conscience is clear).
– Engineering
About Our 'How's Business' Survey
Our 'How's Business' survey is by no means scientific.  It's skewed towards manufacturers and email respondents may be biased, but it gives you an idea of business confidence and what they're experiencing. 
Struggling Business in the News.
Widely report in the UK media today has been news that July, August and September saw the worst figures for business failure since 2009. 
For us, construction companies aren't a large market for us, but failures in the construction sector are up 46% on the previous quarter, according to UK government figures.
Overall, in the last quarter, 52 companies per 10,000 went out of business.  That compares to 47 in the previous quarter.
Two quarters statistics don't tell us a lot about how's business generally but,  if the trend continues, the buoyant labour market we are experiencing might be the next to suffer, if business failures continue as they have.